Compare Ogden Utah Auto Insurance Quotes
See instant Auto insurance rates from the top carriers in Utah.
Getting the best Auto Insurance Quotes in Ogden, UT (Oct, 2022)
Utah's drivers looking for cheap insurance quotes in Ogden know that these quotes depend on many factors, including the insurance agency.
Of course, it's in the interest of every driver to find the cheapest insurance quote that covers everything he needs. To do that, the driver should be familiar with car insurance companies in Ogden, their quotes, and the factors affecting price variations.
These are just some of the issues we're going to discuss in this post:
What are the minimum coverage requirements for Utah's drivers?
What are the best companies for purchasing auto insurance in Utah?
What are the cheapest auto insurance companies in Ogden?
To help you find cheap car insurance in Ogden UT, scroll down.
Minimum Car Insurance Requirements for Utah Drivers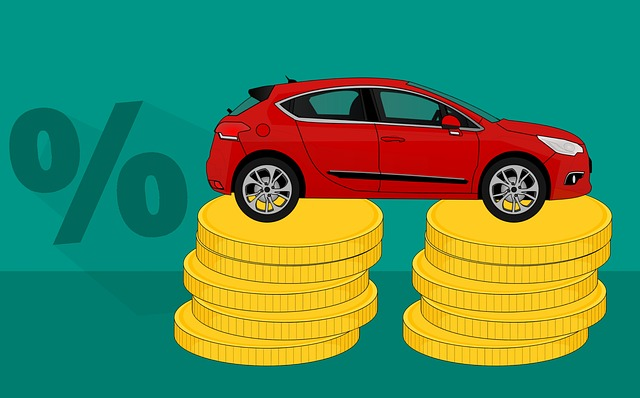 All of Utah's residents are required to have their vehicles insured. Also, proof of insurance should be available for viewing whenever:
Law reinforcement requests it
Drivers renew their vehicle registration
The vehicle is involved in an auto accident
Moving on, let's review the minimum coverage requirements for residents in Utah's cities.
Liability Coverage
The minimum liability insurance company coverage for all private vehicles in Utah is:
$25,000 per person (bodily injury)
$65,000 per accident (bodily injury)
An integral part of liability coverage, bodily injury coverage, covers medical expenses for the people (other than the policyholder) involved and injured in a car accident.
And since Utah is a no-fault state, both parties will be obliged to pay for the expenses, regardless of which party caused the accident.
Property Damage Coverage
The minimum property damage coverage for all private vehicles in Utah is:
Provided that the insured driver was the one who caused the accident, then the property damage coverage will pay for the repairs caused to the other party. It's important to note that this coverage can also cover some legal costs if a lawsuit from the injured party follows.
PIP Coverage
The minimum PIP coverage for all private vehicles in Utah is:
PIP coverage, or personal injury protection, covers the medical costs on the policyholder's side. This coverage will help the policyholder cover medical payments for the incurred injuries.
Also, depending on your plan, you are entitled to non-medical benefits:
Compensation for lost wages
Funeral costs
Household expenses
Average Rates by Cities in Utah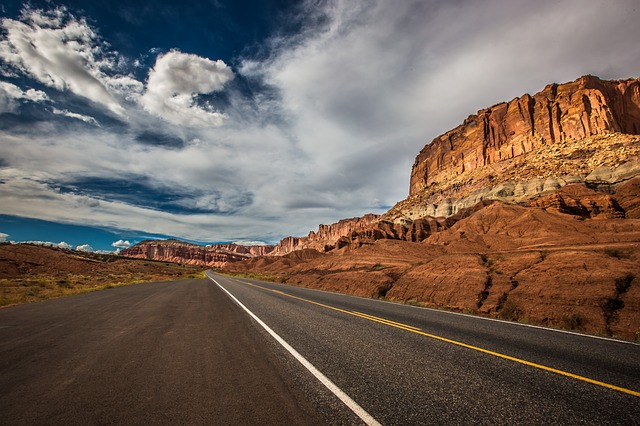 When researching car insurance rates, you should first look at the bigger picture. By this, we mean looking at Utah's average car insurance costs.
Here's a list showing the average car insurance quotes in some of Utah's well-known cities in descending order.
Ogden: $134/mo.
Salt Lake City: $132/mo.
Orem: $130/mo.
Utah: $128/mo.
West Jordan: $125/mo.
Provo: $119/mo.
Best Car Insurance Companies Ogden UT
One of the factors that affect insurance quotes is your credit score. Therefore, we decided to single out the best insurance companies in Ogden in descending order.
Here are the top companies when picking your insurance policy.
1. Clearcover
With a score of 97, your car insurance quote would be $99/mo.
2. American Family
With a score of 89, your car insurance quote would be $169/mo.
3. Nationwide
With a score of 89, your car insurance quote would be $176/mo.
4. Safeco
With a score of 86, your car insurance quote would be $186/mo.
5. Liberty Mutual
With a score of 82, your car insurance quote would be $192/mo.
Cheapest Car Insurance in Ogden, UT
Car insurance companies look at your driving record differently. Here are the cheapest quotes according to different auto insurance companies in descending order.
American Family: $171/mo.
The General: $149/mo.
State Farm: $134/mo.
Allstate: $83/mo.
How To Get the Cheapest Car Insurance in Ogden, UT?
It's all about saving money and buying affordable car insurance. The important thing is that you can get cheaper coverage and avoid paying enormous sums of money.
Here are some measures you can take to mitigate the price:
Combine Home With Auto Insurance
Insurance bundling is simply combining your auto and home insurance. One of the main advantages is that you'll be dealing with the same insurance company.
Most insurance companies offer between 10% and 25% savings by bundling your home and auto insurance, so it should definitely be an option for consideration.
Pay for Your Policy Premium in Full
Alternatively, your insurance agent will allow you to pay for your premium monthly, quarterly, half-yearly, or annually. However, if you decide to pay your premium in full, you'll be able to save a considerable percentage on the whole amount.
Enroll in a Defensive Driving Course
In Ogden and many other cities, enrolling in a defensive driving course can help drivers save considerable money on their coverage and lower their monthly rates. This especially goes out to teen drivers, which are labeled as a higher-risk group of drivers.
Keep Your Driving Record As Clean as Possible
Certainly, the most secure way to find cheap full coverage is to keep your driving history as clean as possible. This means no speeding tickets, reckless driving, and DUI conviction.
Keep Your Credit Score High
The "measures" we mentioned above are perhaps the most important for lowering your monthly average rate and paying less.
Apart from these, you should also:
Update your policy information.
Review your deductibles and limits carefully.
Consider the type of vehicle you're buying.
Switch insurance companies if you're unhappy with your quote.
Car Insurance Ogden UT Conclusion
It goes without saying that auto insurance quotes in Utah depend on multiple factors; therefore, drivers compare quotes to find affordable car insurance that'll fit their needs.
Before considering auto coverage, Utah's drivers should know that Utah is a no-fault state and that there are minimum requirements that need to be met before purchasing car insurance coverage.
There is a minimum amount for liability, property damage, and PIP coverage.
The national average rates in Utah cities are between $120 and $140, depending on the insurance agency.
Companies that offer the best auto insurance rates include Clearcover, American Family, Nationwide, Safeco, and Liberty Mutual.
Still, Ogden drivers are looking for cheap auto insurance coverages. In that case, they should consider American Family, The General, State Farm, and Allstate.
The only way to come across a good deal is to compare insurance rates.
Our agency works with the best auto insurance companies in Utah and across the US. We compare car insurance rates and help our clients find the best deal that works for them.
Reach out to us now, and find yourself affordable coverage ASAP!